Report from the Football Team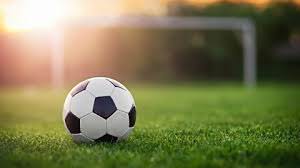 On Tuesday 10th October we played two matches against Eversley Primary School and De Bohun      Primary School.
In the first match we lost 3-0 to Eversley. We played very well and kept it at 0-0 in the first half. During second half we conceded two goals, both when they countered. The last goal was a tap in.
In the second game we won  5-4 in a miraculous come-back from 3-1 down. Joseph was our hero, having scored all of our goals. Thank you to Mr Venn and Mr Ibrahim for filling in for Mr Watson and Miss Wallbank.
Squad: Ruzgar, Finn, Mustafa, Niyam, Eashen, Joel, Joseph, Charlie and Andreas
Written by: Finn and Mustafa
Published on: 10th October 2017