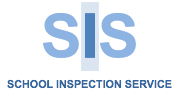 Salcombe Preparatory School provides an outstanding education for its pupils.
Summary of Main Findings
There is a strong focus on promoting academic achievement and the school does this very well. This is always set in the context of educating the whole child and giving the pupils a full and rounded education. The quality of education is outstanding as are pupils' learning and achievement. Pupils reach standards that are well above those expected for their age. Teaching and assessment are outstanding, as teachers are skilled in understanding the needs of their pupils and ensuring they always reach the best standards they can. The curriculum is also outstanding. It is broad, relevant and carefully designed to engage pupils with their learning. This is supported by the excellent range of extra-curricular and sporting activities which are designed to broaden pupils' all round educational experience.
The quality of pupils' personal development is outstanding, as is their spiritual, moral, social and cultural development. Pupils behave very well and show a good understanding of the importance of respect and tolerance in a diverse society. The school promotes the welfare, health and safety of its pupils exceptionally well.
The procedures for safeguarding and for recruiting and checking the suitability of staff are thorough. The leadership, management and governance of the school are outstanding. Leaders are highly effective in developing the quality of education by making sure pupils reach the best standards they can through the best possible educational experience. They also ensure that all of the independent school standards are consistently met.
The effectiveness of the Early Years Foundation Stage is also outstanding, thereby enabling the youngest children to make excellent progress.
Quality of education
The quality of education provided by the school is outstanding Pupils' learning and achievement Pupils' learning and achievement are outstanding. Pupils enjoy their learning and love to be challenged. They are keen, enthusiastic and enquiring. They learn from their mistakes and are keen to extend their knowledge. Pupils achieve well in a range of subjects at all key stages. They are able to read fluently with confidence and expression. Pupils can also write accurately and appropriately in different contexts, expressing their views both in writing and when speaking to an audience. Standards in mathematics are high and pupils can use their calculating skills with confidence in other subjects.
The Effectiveness of the Early Years Provision
The quality and standards of the early years' provision are outstanding. The children make rapid progress in their learning and development relative to their starting points and are extremely well prepared for the next stage of their education in Key Stage 1. The learning and care provided combine with the small group sizes and very favourable adult-child ratios to ensure that the needs of the range of children who attend are met particularly well. Children's personal and emotional development is very sensitively promoted. They feel safe and are happy.