| | |
| --- | --- |
| Ages Taught | 7 -11 years old |
| Year Groups Taught | Years 3 to 6 |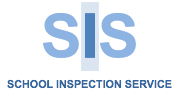 Pupils are successful in moving on to their schools of choice. In 2015, 80 per cent of pupils got into their first choice of secondary school, including a range selective grammar and independent schools. Relationships with these schools are strong. Over the past four years a significant proportion of the Salcombe pupils have won academic, music or sports scholarships.


Curriculum
The  students' transition from the National Curriculum to the more challenging and demanding ISEB curriculum, as well as starting to follow our unique, 'Secondary School' timetable.
Please click below to download example timetables and termly curriculum plans.
---
---
---
---
Homework
From Year 3 Homework is consistently set to children in a maximum of two subjects per night, plus reading. In Year 3 students are set 30 minutes per subject each night, rising to 60 minutes per subject each night in Year 6. Optional holiday homework is also set for students who wish to do additional work during school breaks, although this is not compulsory. In addition to this, children are encouraged to be aware of the world around them, whether that is through extra-curricular activities outside of school, or by following current affairs.
Feedback
Children are assessed throughout the year through tests, exams, classwork, behaviour and other criteria. Form teachers gather feedback from all subjects teachers to gain an all-round, or '360°' view of the student.
Reports are produced each term and Parent Teacher Conferences take place twice a year in the Autumn and Spring Terms.
Transition to Senior School
At Salcombe we pride ourselves on ensuring each pupil transitions to the right senior school for them. We believe our responsibility to our students does not stop when they graduate from Salcombe, but rather when they become confident, successful adults. As such, our Headmistress regularly visits senior schools, both state selective and independent, as well as calls on former students once they have settled in to their new schools.
Parents are supported during this sometimes tricky process. Miss Sands holds an assembly for parents of Year 5 pupils in the Autumn Term, giving parents plenty of time to attend open days at potential schools. We also hold a biannual Senior School Forum where selected independent senior schools are invited to attend. At the end of the Spring Term, Miss Sands and Mr Ibrahim meet with the parents of each students to discuss their choices, and how best to proceed with applications.
A Day in the Life of a Year 3 Student
"I start school at 8.40am and I make sure I am always on time, now that I have moved up to the Prep building. I make sure my schoolbag has all the exercise books and text books I will need for today, as I now have all my lessons in different classrooms, and I am taught by different teachers. It was little bit strange at first, but I got used to it very quickly and I enjoy the responsibility and independence.
I have assembly twice a week, and my form got to present an assembly about the things we have learnt about space which was lots of fun. I am also part of the School Council, which is a big responsibility as it means I help to make decisions about how the school is run. I can't wait until I am in Year 6 when I will become a monitor. I hope I become a Library monitor as I love reading. I would also like to become a House Captain as I would then be able to lead my House, Deakin, at the Sports Day.
Miss Wallbank is teaching us lots of different sports and I have represented Salcombe in the gymnastics competition where we did very well. Once I am older I will be able to represent the School in lots of other sports like Football and Cricket and I hope I can help to retain the Cricket trophy that Salcombe won again this year.
My favourite subject is Science as we are taught this in our new Science Lab. Sometimes we put on lab coats and protective glasses and carry out experiments.
I finish the day at 4pm and I sometimes stay for the afterschool clubs like Chess and Spanish."
---