Inaugural Poetry Competition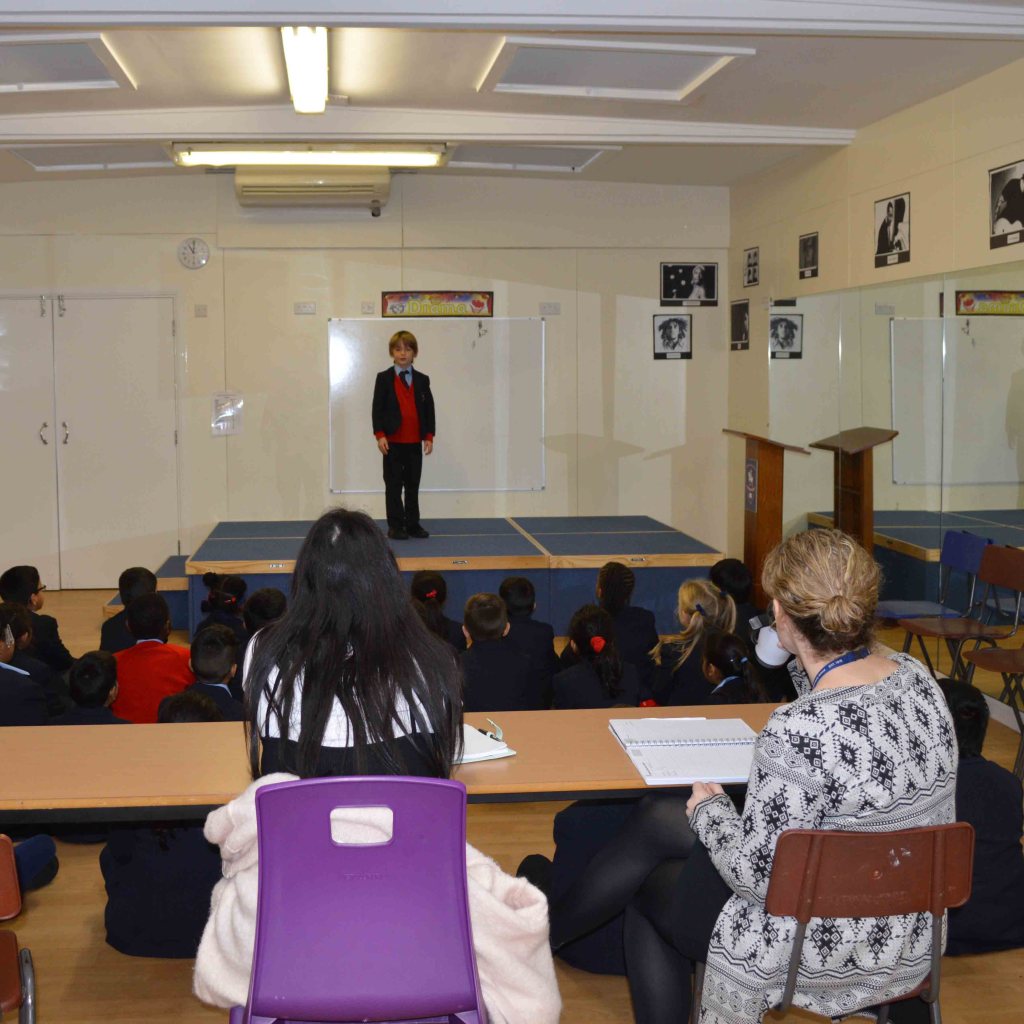 Years 3 and 4 took part in the inaugural poetry competition today. Miss Costa, Miss Bailey and Mrs Humphrey listened as the children recited poems they had learnt. Every child had learnt a poem and got up on the stage, and we were treated to some fantastic performances.
The judges will have a very tricky job to decide who the best narrators were. The winners from each form will perform their poems at the Poetry Recital in December.
Published on: 16th November 2016