Founded in 1916, Salcombe Preparatory School has been providing a unique educational journey which prides itself in building firm foundations for future learning.
Since 1916, Salcombe Prep School has provided an opportunity for young people to achieve their highest potential.  Our school celebrates each pupil's individual aspirations – whether that be in the Science lab, in the art room, through participating in outdoor sports, a love of Maths or a fascination for the English language. Through our specialist subject teachers, we are able to provide a creative curriculum where lessons are fun, challenging and allow our children to be independent learners and thinkers.
At our Pre-Prep School, children are nurtured and encouraged to explore and learn through play. We use outdoor learning as a tool to allow children to discover more about nature and the wider world. Our small classes enable the teachers to really know the children in their care, to tailor their learning and to support children in developing their speaking and listening skills.
Once children start at our Prep School, they are ready to build upon the strong foundations already laid. They are proud of their school and the pupils who have gone before. Our Alumni speaks for itself, with Professor Lord Robert Winston, Karren Brady, Maro Itoje and Ricky Boletto among our former pupils. Our children are encouraged to learn through failure, to not give up but find different ways of approaching a problem. They are critical thinkers and love to learn.
Salcombe pupils leave us, ready to take on the next challenges of their academic and social journey. Through innovative Ed-Tech provision, excellent Drama, Music and Art experiences, alongside challenging core and non-core subjects, our pupils are ready and prepared. The leadership opportunities we offer, mean that our young people are fully equipped for this next stage. At Salcombe, we celebrate the whole child, with as much emphasis on our pastoral provision as we place on our academic learning. We are a dynamic and culturally diverse community.  Our children are welcoming, polite and kind to each other.
I would welcome the opportunity to share Salcombe Preparatory  School with you.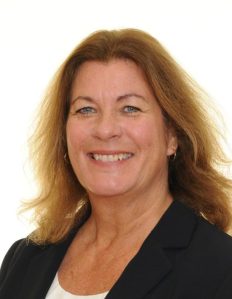 Nicola Sands
Headmistress